Zahra Al-harazi | CEO, Founder & Creative Director
Zahra Al-harazi (ACAD 2006 B.Des) has been named of Calgary's Top 40 Under 40 (2009), Business in Calgary's "Leader of Tomorrow" (2010), Canadian Woman Entrepreneur of the Year – Chatelaine (2011), one of Canada's 100 most powerful women -WXN (2012) and she has also received the Queen Elizabeth II Diamond Jubilee medal for contributions to Canada (2012) and the RBC Top 25 Immigrants to Canada Award (2013). Zahra Al-harazi is CEO, Founder and Creative Director of Foundry Communications, an multiple international award winning marketing and communications studio.
Foundry offers a full range of design and marketing communication services to a solid portfolio of private and public clients and was recognized as one of Canada's Top 10 up and coming entrepreneurial companies in Profit W100 magazine (2009), and a W100 company – #82 (2011). Along with an impressive client list, Foundry has achieved international and prestigious acclaim from international design institutions such as The One Show, Hermes International Awards, Graphis, Print International, HOW International, ARC International, LACP International Awards, and the Marcom Awards to name a few.
Zahra is an internationally acclaimed Speaker across Canada and in countries around the world including Turkey, U.S., Australia, New Zealand, Germany and India. She is represented by Speakers Spotlight. http://www.speakers.ca/tag/zahra-al-harazi/
She sits on the Board of directors for Entrepreneurs Organization as the Communications Chair and on the EO Global Communications Committee, The National Make-a-Wish Foundation Board and The OGM Editorial Advisory Board. Zahra is also Chair of the Fund Development Committee for the Werklund School of Education at the University of Calgary.
She is a member of the American Institute of Graphic Design, Graphic Designers of Canada, Type Directors Club International, Canadian Women in Communications, Rotary Club (Downtown) Women's Executive Network, and The Entrepreneurs Organization.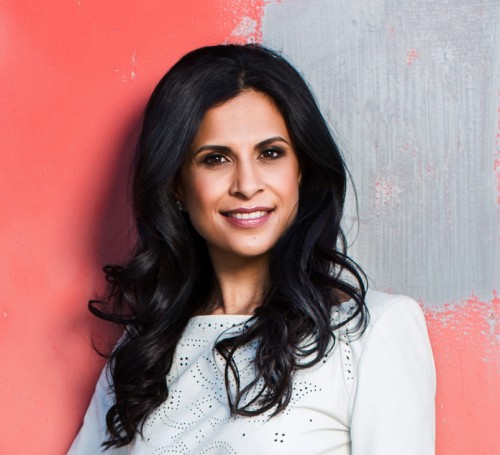 Text and photo courtesy Alberta College of Art and Design.