Ringling Grads Create 'In a Heartbeat' and Win Hearts Everywhere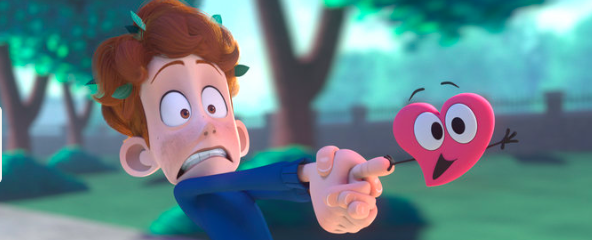 Beth David and Esteban Bravo, two Computer Animation graduates from the Ringling College of Art & Design (an AICAD school located in Sarasota, FL), have won over hearts everywhere with their short animated film In a Heartbeat. The film portrays a love story between two boys, and was a final senior thesis project for the grads. David and Bravo secured the funds to hire a composer and sound designer for the film via a Kickstarter campaign with an initial $3000 goal. The campaign well-exceeded expectations with 416 backers and a final sum of $14,191.
The film explores LGBTQ themes – a subject not typically represented in computer animations. In an interview with MTV News, Bravo states, "a lot of people have been yearning to see this kind of relationship portrayed not only in media but in animation. People are very excited, and a lot of LGBT people who needed this kind of representation finally see themselves represented, and that inspires them."
In a Heartbeat has gone viral and is currently trending at the fourth spot on YouTube with over 21,160,447 views and 1,443,119 likes. The film has also received several awards, including the 2017 Jury Award at NCGLFF and the Alumni Choice Award at Trinity Film Festival.
You can read more about David and Bravo and their fantastic film here on the Ringling College of Art & Design site.
-By Lee Ann Adams, August 7, 2017