X
BROWSE SCHOOLS:
Show me
with
in
that are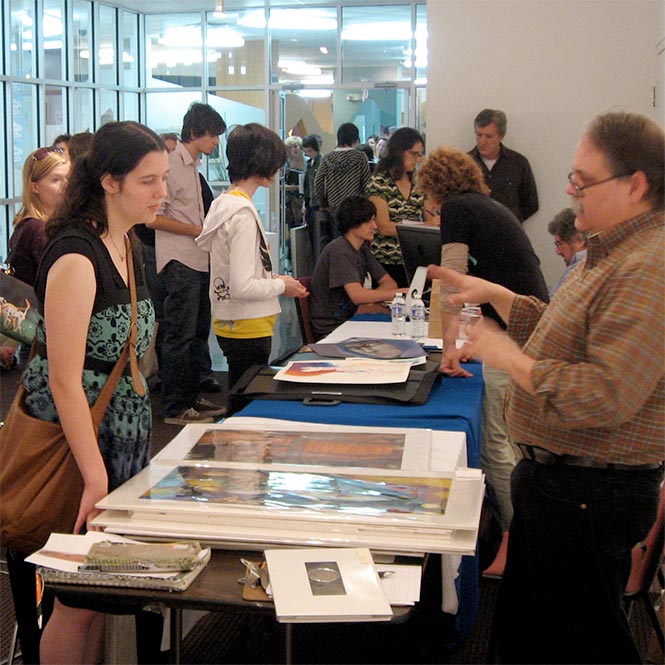 Image provided by Watkins College of Art, Design & Film
Watkins Admissions
Why choose an AICAD School?
The Curriculum
Degrees offered in over 50 specialized areas of study in art and design
Students follow a rigorous course of study by earning a minimum of 60 studio credits
Required study of the liberal arts - history, art history, English, creative writing & the social sciences - informs the creative practice and guarantees a well-rounded degree.
Many varied opportunities to study abroad
The Quality
As independent schools of art & design, all institutional resources are focused on providing a rigorous and focused experience
Accredited by NASAD (the National Association of Schools of Art & Design) and the appropriate regional accrediting agency
Faculty are highly trained and many are working professionally in the areas they teach
The Students
A comprehensive admissions process to ensure the highest quality student body
AICAD students represent 50 US states and countries on every continent
19% of first-time, full-time undergrads are international
The Stats
Average freshman retention rate of 82% (higher then the national average of 74%)
Average graduation rate of 63% (higher then the national average of 54% for 4-year colleges)
Average student to faculty ratio of 10 to 1 maximizes student/teacher engagement and in-depth learning
The Support
Most AICAD schools offer significant career advisement and programming
Internship opportunities are often integrated into the curriculum
Support with job placement after graduation for those who seek it
A critical creative network of alumni across the world
What are the prospects for success with an art and design degree?
There are many professions that one can pursue with an art and design degree.
A fine artist creating for gallery exhibitions
An industrial designer inventing the next life-changing smart device
A Fashion Designer creating what we wear and making it more environmentally sustainable
A toy designer shaping how the next generation plays
A community artist guiding and organizing for positive change in big cities and small towns alike
An architect designing the spaces in which we live and work
Virtually every object that we use on a daily basis, such as our coffee pot, our sneakers, our car and our computer, has been touched by a designer
The career prospects are vast for those with an art and design degree, and we invite you to read through our alumni stories to explore the varied paths they take, discover art and design careers and learn about the value of an arts education.
Discover art and design careers
What's the return on investment for an art and design degree?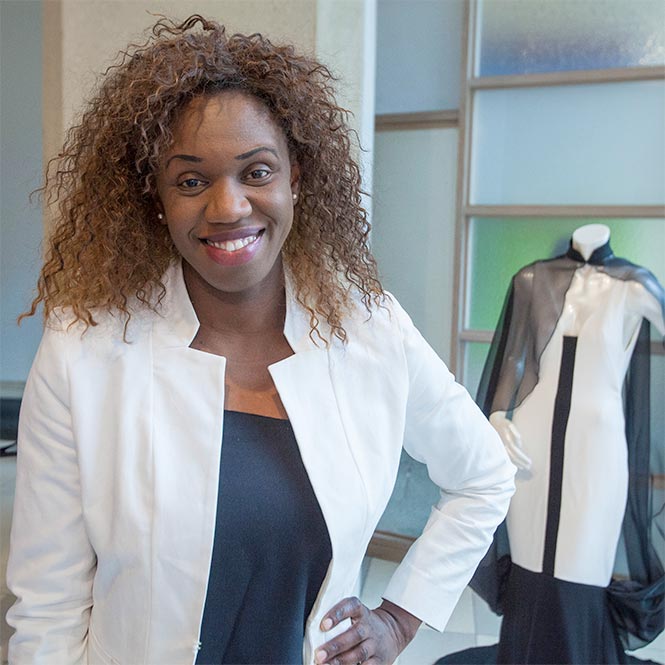 Image provided by Moore College of Art & Design
Photo: Thom Carroll
What does it cost and how can I pay for it?
Tuition and fees at AICAD schools range between $21,000 - $45,000 (2014/15) per year, similar to most private colleges and universities in the United States. Though these numbers may sound high, virtually every college in the United States, including AICAD schools, offers financial aid. Often, the most expensive colleges offer the most financial aid, meaning that sometimes the highest "sticker price" can turn out to be the most affordable option. In 2014, 83% of all first-time, full-time freshmen at AICAD schools received some form of financial aid, and the average financial aid package was in the amount of $14,746 - nearly 50% of the average tuition cost in the U.S.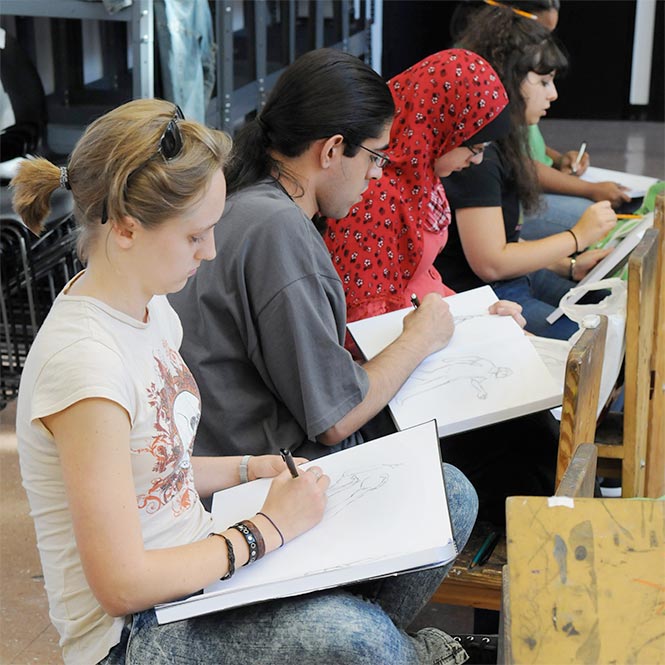 Image provided by School of Visual Arts
How do students get in?
AICAD schools offer admission based on a combination of factors including the strength of artwork/portfolio, grades, test scores, writing samples, recommendations, extra-curricular activities, and sometimes interviews and auditions.
The application process can be daunting, but AICAD is here to help. Read through our tips on application preparation, discover a pre-college program, and encourage your son or daughter (as early as 9th grade) to upload their artwork to the AICAD Portfolio Review Portal to get feedback from AICAD school admissions counselors.
Some additional tips:
Encourage students to attend a National Portfolio Day event to get in-person feedback on their artwork.
Contact admissions offices at AICAD schools to arrange campus visits and tours. Get a sense of the campus and student-body, explore the facilities, meet the faculty, and even sit in on a class.
Encourage students to draw, paint and sculpt from direct observation and include this work in the application/portfolio.
Remind students that maintaining strong grades can be a big factor in the admissions decision.
Consider a pre-college program at an AICAD school. Pre-college is a terrific opportunity for students to "try-out" an AICAD education before formally applying.