Mitchell Turnbough | Interior Designer
A Designer's Mind
Principle: Mitchell Turnbough Design
By Marty Fugate | Photography Courtesy of Mitchell Turnbough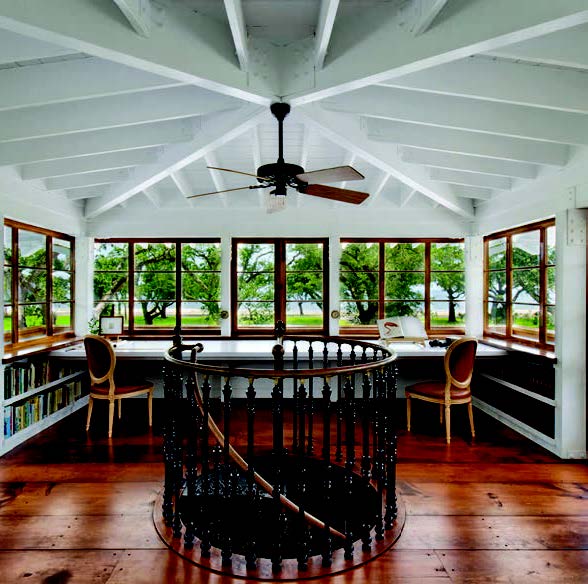 Mitchell Turnbough ('88; Interior Design) has always been fascinated by the relationships of objects in space. As a child, he was endlessly rearranging his parents' furniture in their Mississippi Gulf Coast home. "It was alternately a source of frustration and amusement for them," he recalls. But it was also a sure sign of his artistic potential. By the time he was five, his parents had immersed him in a wide range of art classes taught by their friends in the local arts community. Those early studies came to fruition when he enrolled at Ringling College. During his time there, Turnbough studied interior design and was mentored under Benjamin Baldwin, recognized internationally as a leading force in the modern movement of American design.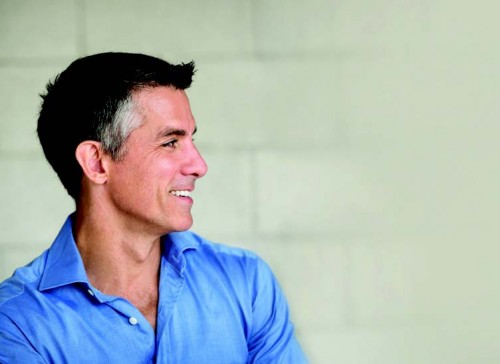 After graduating in 1988, Turnbough moved to New York City to work with Bray-Schaible Design. Within five years, he was promoted to associate partner. When Robert Bray and Michael Schaible dissolved the firm in 2002, Turnbough established his own design studio, Turnbough Incorporated, and was eventually inducted into Architectural Digest's esteemed AD100, which recognizes trailblazers and innovators in architecture and design.
In the years he's maintained his own practice, Turnbough has designed residences for industry leaders, entrepreneurs and a host of successful, self-made clients. Many of his most recent clients are the children of his original clients. What keeps these high achievers (and their families) coming back? Call it branding—or the lack thereof. "Other designers like to stick to a formula—an identifiable, signature style," he says. "I strongly believe that each home should reflect the owner, not the designer." Turnbough's problem-solving approach?
"Learn to read the client," he says. "Dig deeper than what they can put into words; look for clues in their body language and attitude— what a poker player would call 'tells.' My grandfather was a professional card player and I think he passed that skill on to me. It's a great skill to have. If you can read these 'tells,' you'll know who your clients are. Once you know that, you'll know what kind of space they really belong in."
After that?
"Once you know your client, know the layout of your client's existing space," he says. "Work with the architectural logic; don't fight it. Compose your design to harmonize with the relationship of the rooms; be conscious of openings; use patterns, and flow. 'Form follows function' is as true today as it was the day Louis Sullivan first said it."
How did Ringling College prepare him for his career?
"The faculty taught me how to think," he says. "Norman Hervieux and others drilled these principles into my head. Every assignment is different. The thinking you bring to each assignment isn't. The truths of reason, beauty, harmony and proportion never change."
Although the lion's share of Turnbough's work is residential, he has designed a fair share of offices, a restaurant, a medical practice and a few yachts.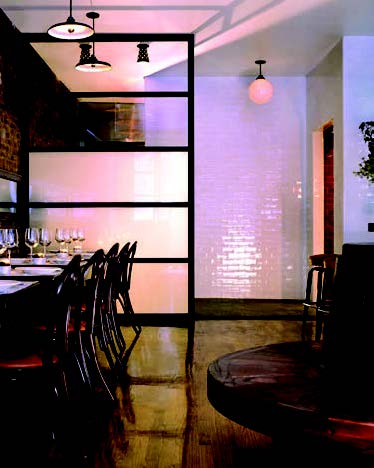 "Whether residential or commercial, the principles also remain the same," he says. "Space planning is a highly rational process. You begin with the overarching principles of your program. These are your axioms. Starting from there, you can work out the smallest detail."
It's a rational process. He adds that one element can never be reduced to a formula: the human imagination.
"That's what I love about being a designer," says Turnbough. "As I'm fond of saying, 'I use my imagination for a living. And I can't imagine doing anything else.'"

Text Credit: Marty Fugate for CONTXT Magazine.
Enjoy the most recent issue of CONTXT Magazine here.